The process of relocation of industrial equipment consists in transferring machinery to another place. Although it may not seem a complicated task, a team of experts operating specialised equipment is required to successfully complete such a task. Hence, it is best to leave it to professional who guarantee that the entire process is handled safely and – most importantly – so that the newly relocated machinery operates correctly. When is machinery and industrial relocation necessary and what to pay attention to when selecting a contractor?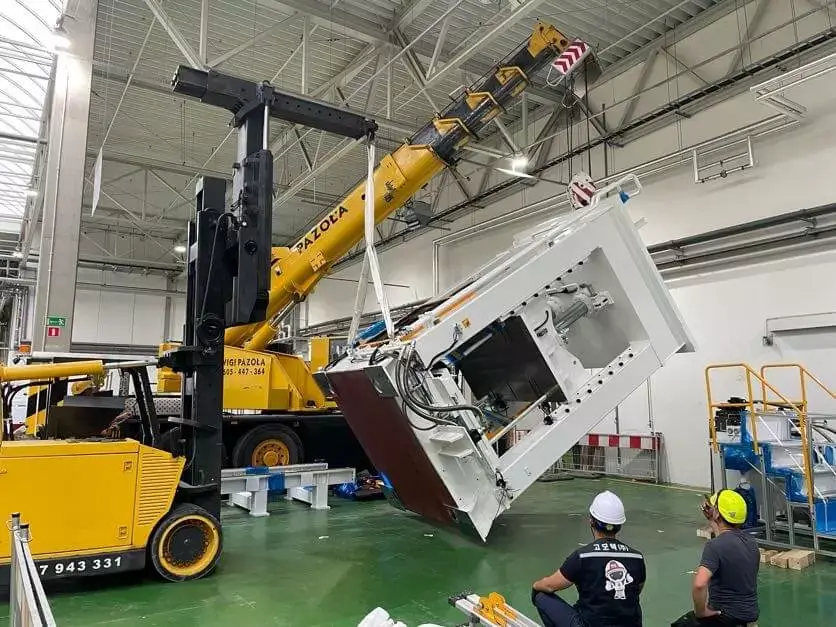 Machinery relocation – when is it needed?
Machinery relocation can be done internally and externally. External relocation means that the production plant is moving to a new site. Industrial relocation is also required when the company expands its operating area or is forced to adjust its processes.
Machinery relocation can be divided into 6 stages:
disassembly and packing of the machinery,
transport to the loading site,
loading,
transport,
unloading,
assembly and connecting.
Relocation of industrial machinery is a critical task. Moving machinery correctly is not only transporting them to a new place. Every one of these stages must secure the safety of employees and equipment, so that once it is set up and connected, it works as intended. At the same time, the process may not disturb the normal operation of the plant.


Professional machinery relocation – how to select a contractor?
Industrial relocation is an endeavour that only few can properly handle. How so? A company tasked with relocating equipment must have specialised gear for properly managing all stages of all processes. The main task is to ensure reliable operation of the equipment in the new place. All operations must be supervised by experienced specialists. When selecting a contractor for the relocation of machinery and industrial equipment, it is best to make sure they have resources to successfully complete the entire process.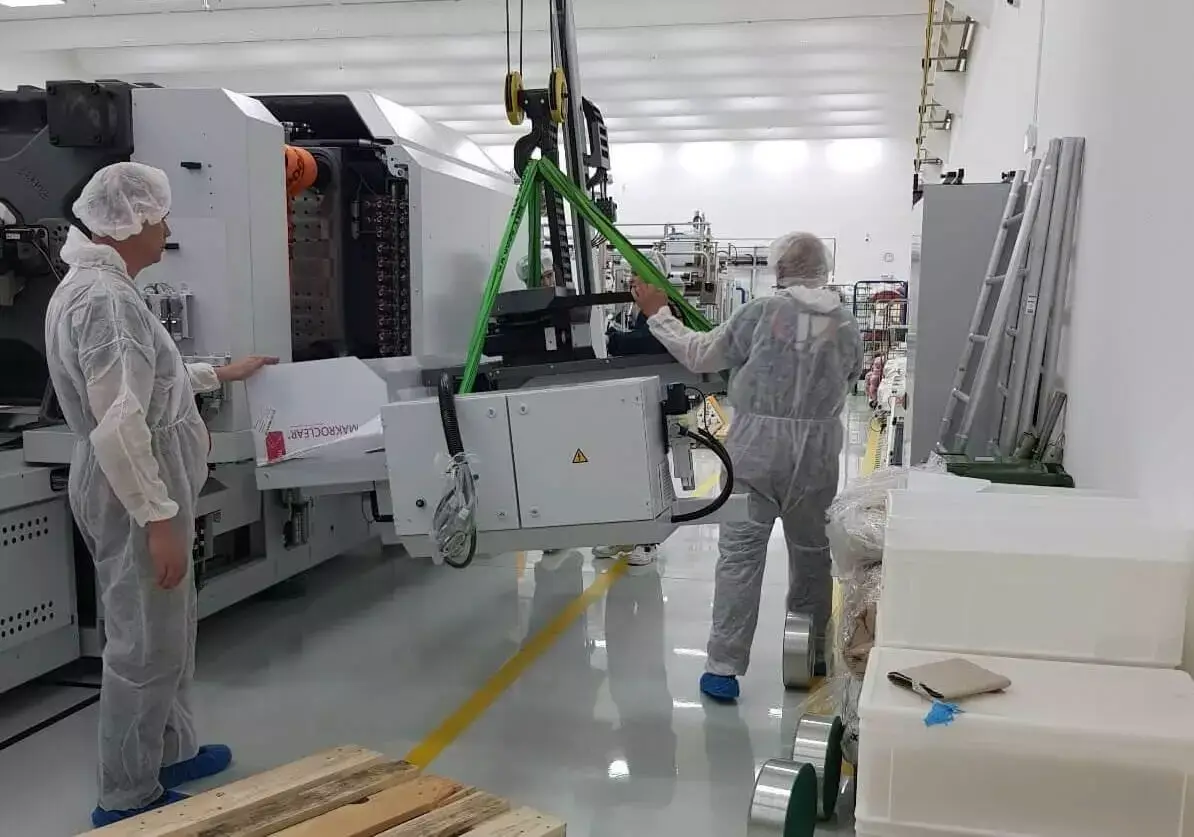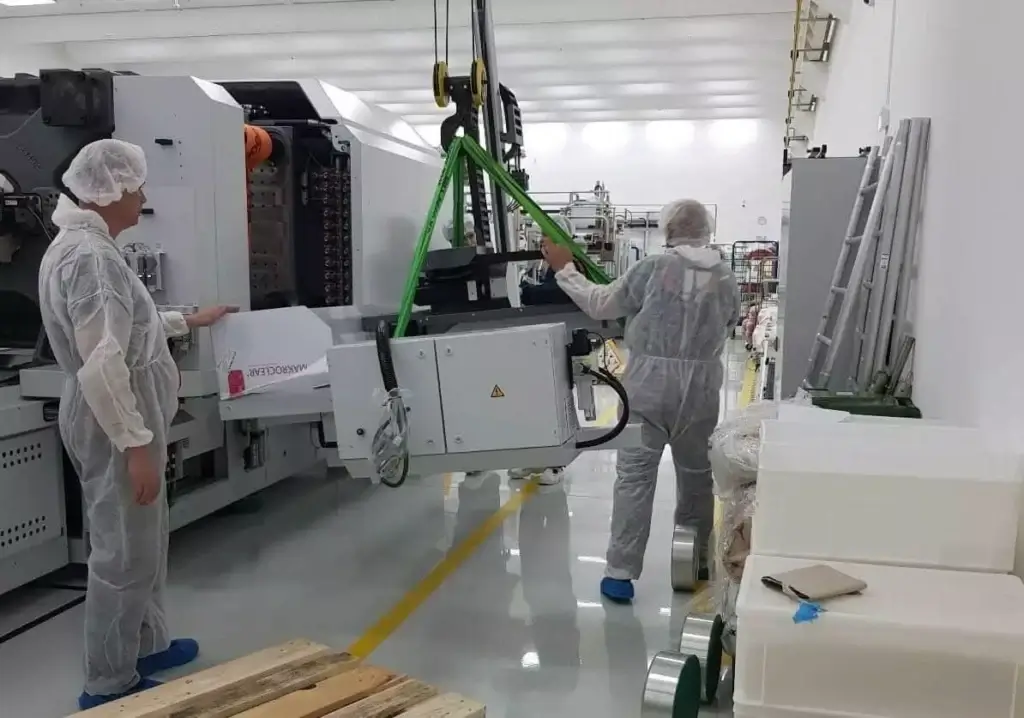 Machinery relocation – trust our experience!
We have been providing relocation services for smaller and bigger companies operating in industry – for many, long years. We have technologically advanced equipment and highly skilled personnel. Years of hands-on experience taught us what to pay special attention to and which unforeseen events to prepare for. We approach every job individually – carefully planning and synchronising our activities so that any other processes in the production plant continue without hindrance. We provide a full range of services – from disassembly, to assembly and start-up on the new site.
Are you planning industrial relocation? Employ an experienced contractor! Contact us to learn more about our offer.
The services that we provide in connection with machinery relocation services include:
Relocation machinery step by step
The client submits a request for a quotation covering the scope of works. They can do it by email, through a form, or by phone.
We organize a meeting with the client in the production plant to assess the technical and logistic capabilities of the project.
We send an offer tailored to the scope of the inquiry and the details agreed upon during the meeting with the client.
We carry out the project in accordance with the specifications set out in the order and the offer confirmed by the client
weight of the machines we transported
who keep coming back and recommending us
75+ international projects
in the European Union, but also in Mexico, Canada, or Turkey
of various specializations implementing projects in and outside of Poland
Mamy swoich monterów i pewnie bylibyśmy w stanie sami zrobić relokację. Jednak patrząc na plan produkcji postanowiłem, że nie mogę zużyć swoich zasobów. Dlatego postanowiłem skorzystać z firmy, która ma raz, że wielkie doświadczenie, a dwa, że ma do tego zasoby.
Krystian Michniewicz
Z-ca dyrektora produkcji, METALERG
Interesowała nas jakość usług, kompleksowość usług, żebyśmy się nie musieli martwić, że czegoś nam zabraknie.
Piotr Stiżak
New Projects Leader, Joysonquin
Przy powtórnym zamówieniu ważne jest zaufanie. Obserwuje się przenoszenie urządzeń, które często są kosztowne i istotne w procesie produkcyjnym. Zwraca się uwagę, czy przy procesach logistycznych jest dokładana odpowiednia staranność. A że Państwo wykazaliście się raz, teraz kolejny, to można jednoznacznie powiedzieć, że znacie się na tej pracy.
Piotr Woźniak
Kierownik Działu Inżynierii Produkcji, SMAY
B8 mogła zmieścić się w tym krótkim terminie, który chcieliśmy
Przemysław Król
Maintenance Manager, IL COSMETICS
The companies
that trusted us:
Żeby przedstawić Ci naszą propozycję zasad współpracy, poprosimy Cię o informacje na temat zlecenia.
Na wstępie możemy Ci powiedzieć, że dotychczasowi klienci cenią nas za:
Żeby przedstawić Ci naszą propozycję zasad współpracy, poprosimy Cię o informacje na temat zlecenia.
Na wstępie możemy Ci powiedzieć, że dotychczasowi klienci cenią nas za:
Oferta jest taka, że można byłoby się pokusić o niepodpisywanie umowy. Wszystko w niej jest i to zaoszczędza nasz czas, bo nie musimy o nic dopytywać. Nie jest to jednak dwudziestostronicowa książka. Oferta jest precyzyjna, jasno podzielona, przejrzysta – warunki usług, płatności, terminy.
Production Engineer at Essilor
or if you prefer, you can just call or email.
Below you will find answers to the most frequently asked questions from our customers: