Maintenance in the production plant involves keeping the machinery park and process lines in good working order. Regular inspections, defect prevention, or quick repairs in the event of a failure – a team of qualified specialists is responsible for these tasks. Not every plant needs to deal with this technical work on its own.
In order to ensure that the company's resources are in good hands, it is a good idea to outsource the tasks related to the maintenance of machinery and equipment to a specialized external company.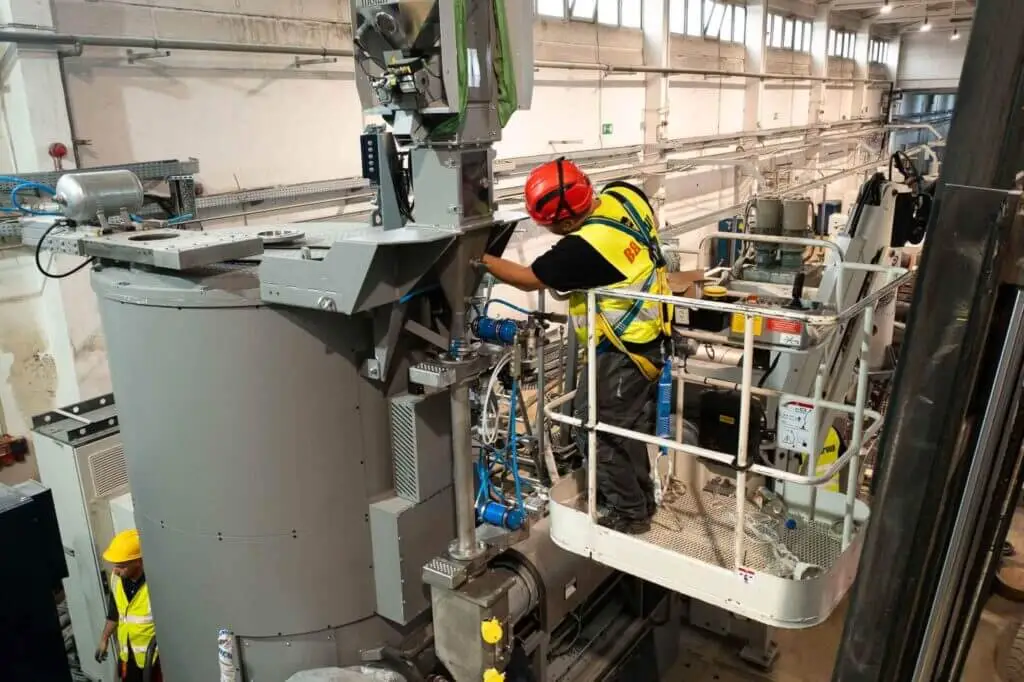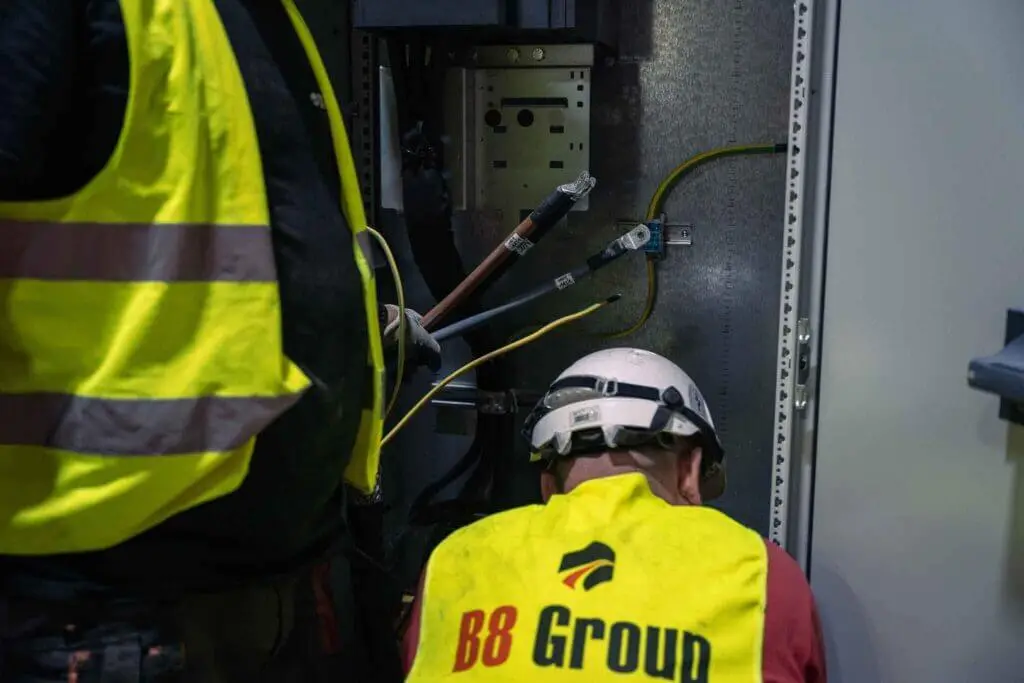 Maintenance services – what can you gain?
Companies specializing in maintenance use the experience and skills of qualified personnel to supervise and carry out technical work, as well as to implement preventive measures. The undoubted advantage of such a solution is access to knowledge gained while working with many plants operating around the world. The best experts can meet the expectations of clients even in the most difficult cases.
By entrusting maintenance to an external entity, the company can focus on conducting its business activities and be sure that machines and equipment are always ready for trouble-free operation.
Choosing a comprehensive maintenance service also allows to optimize the costs of operations related to the supervision of the technical condition of the machine park. The extensive knowledge of specialists makes the implementation of work methodology and organizational solutions much faster, and reporting and analysis simpler and more intuitive. Such strict control allows to precisely define the quality targets and also to reduce the hidden costs associated with machine malfunctions.
Comprehensive maintenance in the production plant
Our maintenance services include the management of resources, processes, and equipment in such a way as to increase the efficiency and availability of machines and, consequently, optimize the maintenance costs of the machinery park. You don't have to take our word for it – we offer precise measurements, analyses, and KPI reporting to confirm our effectiveness. For us, true success is mutual satisfaction so, in partnership, we strive to ensure that the machines remain available and effective at the lowest possible cost.
Maintenance is not only about responding to breakdowns and technical problems. Its essence is to draw conclusions and prevent the occurrence of similar problems in the future. Prevention by scheduling regular inspections and repairs allows for keeping the machinery park in the best possible condition on an ongoing basis.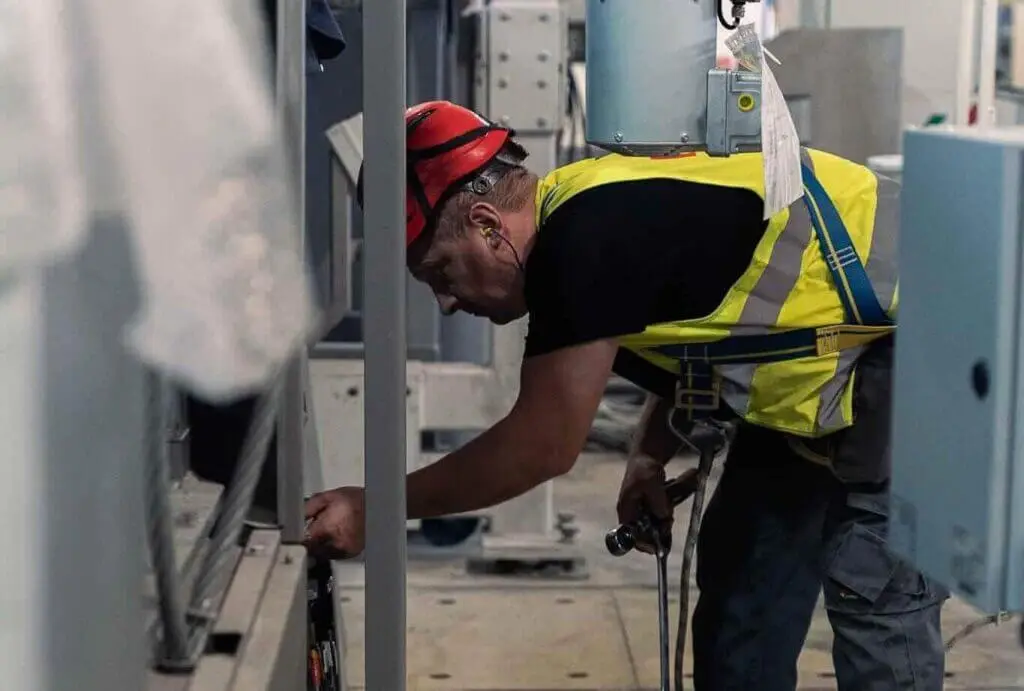 Maintenance – trust our experience!
At B8 Group we provide comprehensive maintenance services at the highest level. For many years, we have been working for clients from various industry segments, so we can respond appropriately when an unexpected situation occurs. Our team consists of 80 qualified specialists with the necessary technical knowledge, including 10 engineers. Extensive workshop facilities combined with a wide range of additional services allow us to offer an individual approach to the implementation of processes related to maintenance in production companies. In our work, we focus on reducing costs, adapting the operating strategies of machines to their importance, as well as adjusting the frequency of planned work to the technical condition of devices.
We have experience working with large and demanding companies such as JOYSONQUIN Automotive Systems, LG Electronics, and MetalERG. You too can join the group of satisfied customers. Focus on what's most important to your business – we'll take care of the rest! Contact us for more information about the cooperation.
The services that we provide in connection with maintenance services include:
The client submits a request for a quotation covering the scope of works. They can do it by email, through a form, or by phone.
We organize a meeting with the client in the production plant to assess the technical and logistic capabilities of the project.
We send an offer tailored to the scope of the inquiry and the details agreed upon during the meeting with the client.
We carry out the project in accordance with the specifications set out in the order and the offer confirmed by the client
weight of the machines we transported
who keep coming back and recommending us
75+ international projects
in the European Union, but also in Mexico, Canada, or Turkey
of various specializations implementing projects in and outside of Poland
Mamy swoich monterów i pewnie bylibyśmy w stanie sami zrobić relokację. Jednak patrząc na plan produkcji postanowiłem, że nie mogę zużyć swoich zasobów. Dlatego postanowiłem skorzystać z firmy, która ma raz, że wielkie doświadczenie, a dwa, że ma do tego zasoby.
Krystian Michniewicz
Z-ca dyrektora produkcji, METALERG
Interesowała nas jakość usług, kompleksowość usług, żebyśmy się nie musieli martwić, że czegoś nam zabraknie.
Piotr Stiżak
New Projects Leader, Joysonquin
Przy powtórnym zamówieniu ważne jest zaufanie. Obserwuje się przenoszenie urządzeń, które często są kosztowne i istotne w procesie produkcyjnym. Zwraca się uwagę, czy przy procesach logistycznych jest dokładana odpowiednia staranność. A że Państwo wykazaliście się raz, teraz kolejny, to można jednoznacznie powiedzieć, że znacie się na tej pracy.
Piotr Woźniak
Kierownik Działu Inżynierii Produkcji, SMAY
B8 mogła zmieścić się w tym krótkim terminie, który chcieliśmy
Przemysław Król
Maintenance Manager, IL COSMETICS
The companies
that trusted us:
Żeby przedstawić Ci naszą propozycję zasad współpracy, poprosimy Cię o informacje na temat zlecenia.
Na wstępie możemy Ci powiedzieć, że dotychczasowi klienci cenią nas za:
Żeby przedstawić Ci naszą propozycję zasad współpracy, poprosimy Cię o informacje na temat zlecenia.
Na wstępie możemy Ci powiedzieć, że dotychczasowi klienci cenią nas za:
Oferta jest taka, że można byłoby się pokusić o niepodpisywanie umowy. Wszystko w niej jest i to zaoszczędza nasz czas, bo nie musimy o nic dopytywać. Nie jest to jednak dwudziestostronicowa książka. Oferta jest precyzyjna, jasno podzielona, przejrzysta – warunki usług, płatności, terminy.
Production Engineer at Essilor
or if you prefer, you can just call or email.
Below you will find answers to the most frequently asked questions from our customers: